Pediatric Chiropractic Care in Dallas, TX
As a parent you would do anything for your child, which is why we offer pediatric chiropractic care at the APEX Wellness Center in Dallas. Our chiropractors provide a range of services that benefit the youngest of patients. Learn more about what to expect with pediatric care for babies and children prior to your child's first chiropractic visit.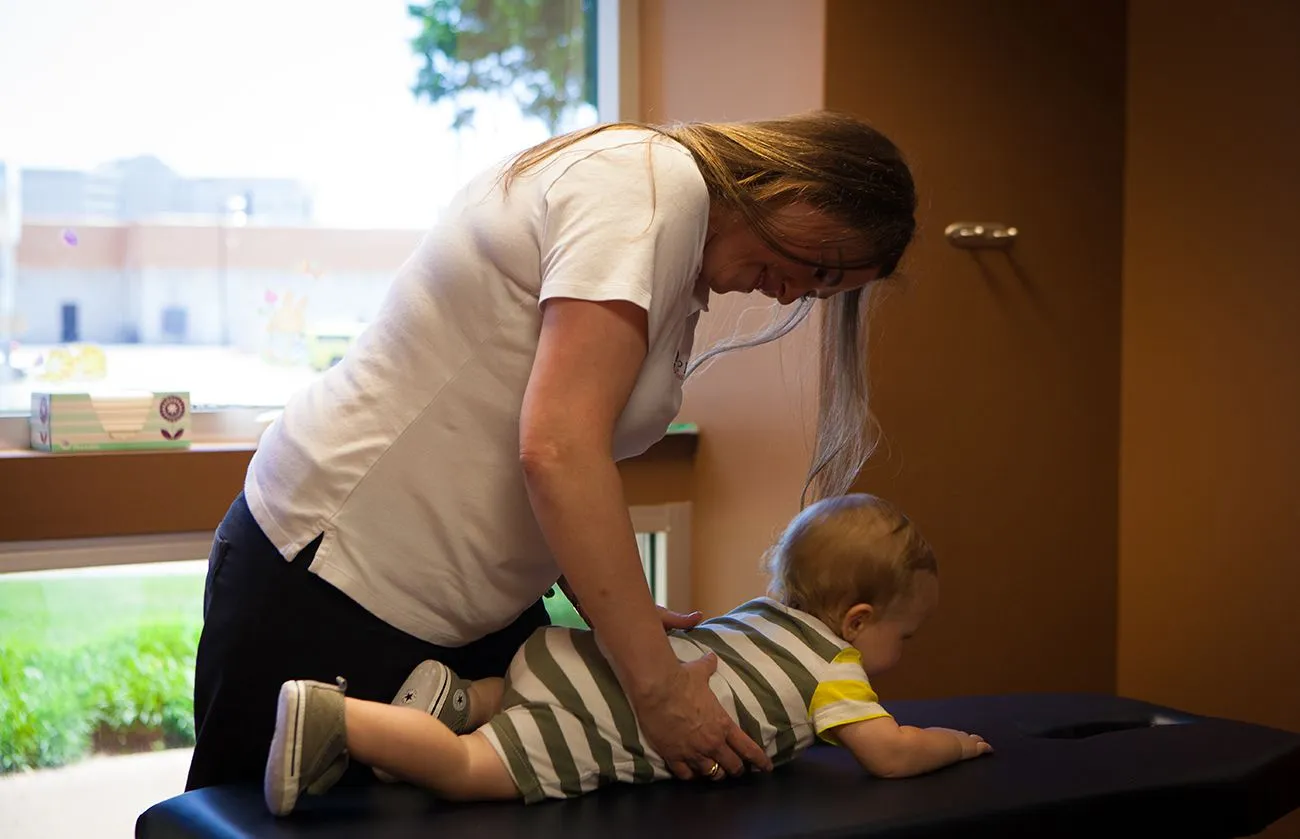 What to Expect With Pediatric Chiropractic Care
For babies and kids we use pediatric chiropractic care for general health and wellness. Typically our chiropractors use gentle chiropractic methods to help readjust your child's skeletal system. This ensures your child will have fewer back problems and skeletal issues, such as scoliosis or hunchback, in the future. Adjusting a child's spine when they are young is the best time since their bones are still growing. They have far more elasticity in their skeletal system, which allows your Dallas chiropractor at the APEX Wellness Center to provide alignment much easier than working with adults.
How Our Chiropractors Help With Children Wellness
Our chiropractors are trained in prenatal and pediatric care, as well as mom-approved by the Dallas Child Association. They utilize chiropractic care to enhance a child's health and wellness. Using various methods including massage therapy, gentle chiropractic adjustment, and physical therapy we can treat a variety of conditions including:
Bed wetting
Ear aches and infections
Back Pack Safety
Growth Related Pain
Upper respiratory infection
Asthma
Allergies
Thoracic pain
Lower back pain
Neck pain
Headaches
Sports injuries
Constipation
If your child is injured while playing sports or during their day-to-day life, you will certainly want to bring them in as soon as possible after. This is also essential if you are using healthcare coverage in regards to covering your child's injury costs. For the treatment of children, our chiropractors use gentle methods to ensure there isn't additional pain during treatment. Contact our office to set up an appointment to treat your child's conditions, pain, or injury.
Starting Chiropractic Care at a Young Age is Best
Our chiropractors are trained to provide pediatric chiropractic care for all ages ranging from birth to children entering their teenage years. We believe the sooner you bring your infant in to begin chiropractic care, the better off for your child. We recommend bringing your baby in as soon as they begin rolling over and becoming more active, which is typically at 3 months. However, every child is different in their chiropractic needs, so please contact our office at the APEX Wellness Center to find out what age is best for your child.
Why You Should Choose Our Chiropractors at APEX Wellness Center in Dallas, TX
If you are searching for a local chiropractor for pediatric chiropractic care in Dallas, the APEX Wellness Center offers comprehensive services for infants, toddlers, and children. Our knowledgeable chiropractic team is dedicated to improving the health and wellness of kids. We believe in the all-natural and safe approach of chiropractic adjustments as part of a healthy, holistic way toward a healthier child. Contact APEX Wellness Center in Dallas 972-392-9402 today to schedule an appointment for your child's first chiropractic visit.