Chiropractic Care from Our Chiropractors at
APEX Wellness Center in Dallas, TX
Chiropractic care offers a huge range of benefits to people of all ages. Whether you or a loved one has unexplained pain or discomfort, allergies, medical conditions, injuries or any other malady, APEX Wellness Center can help with a customized wellness plan that addresses the root of your individual problems and offers the best possible solutions. Come see us today and learn more about how our chiropractic techniques can get you feeling better today.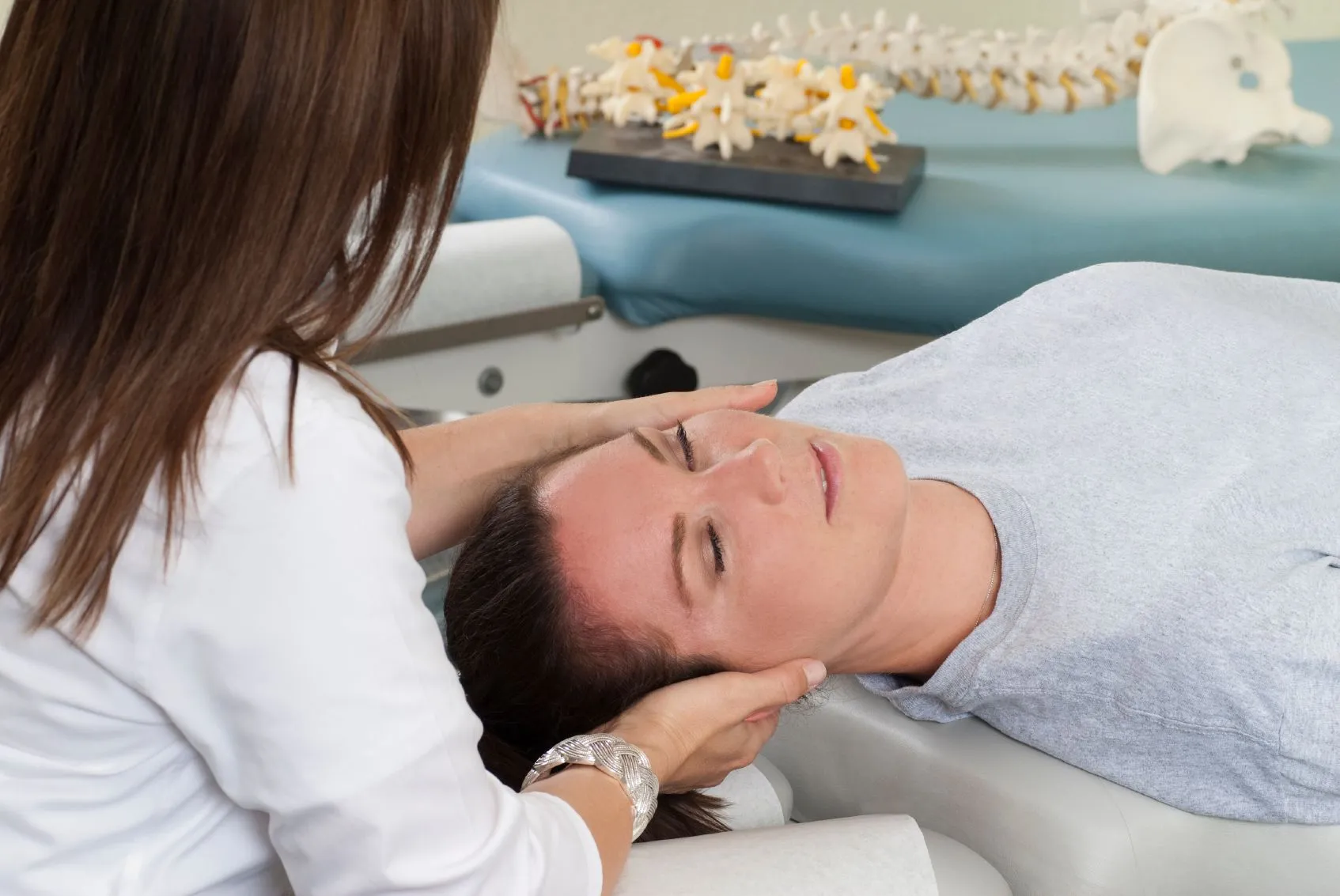 Chiropractic Adjustment Techniques That Align Your Spine and Relieve Nerve Problems
A misaligned spine can lead to nerve problems, pain, poor posture and more. Luckily, our chiropractors offer several adjustment techniques that can align your spine and calm irritated or pinched nerves. Each of our services is administered in a gentle, noninvasive way, helping you heal without causing additional stress or strain. These services include:
Diversified: This is the main chiropractic technique most recognize, using a sharp, low-pressure thrust that creates a "cracking" noise.
Thompson (Drop Table): This combines the diversified technique with a table that drops away in the same area as the one being adjusted, enhancing the effectiveness of the adjustment.
Adjuster Instrument: This is an instrument that provides gentle tapping pressure on specific areas of the body.
Webster Technique: An adjustment performed on the sacrum, a bone connecting spine to pelvis, often used to aid in the movement of breach babies into an optimal birthing position.
Manual Adjustments: Other chiropractic adjustments that use only hands, not tools.
Pediatric and Pregnancy Chiropractic Care
Our chiropractors also offer care for expectant mothers, new mothers, babies and children. Chiropractic care is beneficial for all ages, and can help make pregnancy more bearable, help babies heal from birth trauma, and improve health in both mother and children. If you or your children aren't reaching your health and wellness goals, don't wait any longer to get professional chiropractic help.
Additional Therapies for Back Pain, Neck Pain, Shoulder Pain and Knee Pain
If you're suffering from back pain, neck pain, shoulder pain or knee pain, there are a number of additional treatments that can help. This pain can stem from accidents, overuse injuries, poor nutrition, age or other causes. Depending on your specific condition and its origins, you might benefit from:
Cold Laser Therapy: Light rays penetrate skin and encourage healing and regeneration of cells in a pain-free, noninvasive and natural way.
Kinesio taping: This service can benefit various conditions such as neck pain, low back pain, shin splints, plantar fasciitis, tennis elbow & more by lifting the skin which helps relieve the pressure associated with any swelling, accelerates blood flow to the area to aid in the healing process and stabilizes the area without restricting movement so you can remain active.
Physiotherapy: This service combines lifestyle advice, gentle adjustments and exercises to help improve health and range of motion.
Medical Massage Therapy: This can also help ease back pain, neck pain, shoulder pain and knee pain, with calm, gentle, hands-on care.
Experienced Chiropractors to Soothe Pain and Heal Injury
If you have been experiencing pain or injury, you can trust our chiropractors to help you move past it. Both make life difficult, and may impact your ability to work, exercise or even sleep, further preventing a normal recovery from your condition. Pain has, in fact, been scientifically proven to make recovery harder, so if you're experiencing it, you absolutely should seek the help of reputable chiropractors today. We would love to help.

Expert Chiropractic Care in Dallas, Addison, Carrollton or Richardson
If you're looking for an experienced chiropractic team in Dallas, Addison, Carrollton or Richardson to help you or your family beat pain, heal injury and remain healthy for life, you've found it at APEX Wellness Center. Our chiropractic facility serves the cities and towns of Dallas, Addison, Carrollton or Richardson, so if you're a resident of these areas, give us a call today at 972-392-9402. We want to help you find total health today and look forward to hearing from you soon!